FATEB Trip Report – Bangui, Central African Republic 15 January thru 26 February 2019
FATEB Trip Report – Bangui, Central African Republic 15 January thru 26 February 2019
In January, Mtelo Ministries Board Members, Bob and Kathy Martin travelled to Bangui, Central African Republic to serve at FATEB, a seminary that Mtelo Ministries supports. Bob writes, "We were kept quite busy as God blessed our time at FATEB by allowing us to complete many of the tasks He sent us there to do, as well as giving us a wonderful group of new and old friends surrounding us to make us feel at home"
While they were there they were able to accomplish many projects.
Solar Panels were installed for the library. This allows the students the opportunity to study at night when there isn't any electricity.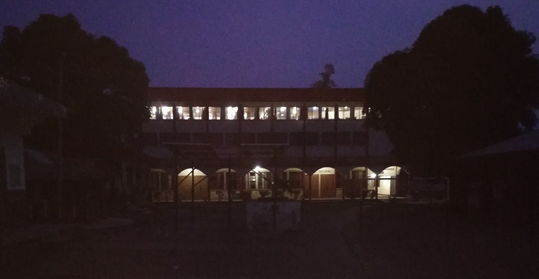 A solar pump was installed in the well to supply water to the Chateau. This installation allows the pump to run all day, filling the chateau with water, while the sun is shining. Before, if the campus was without water, the Chateau would not be able to fill up and the students would not be able to obtain water from the chateau if the water was depleted.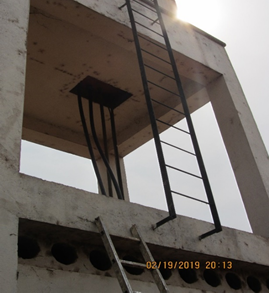 Work at the Leadership Center continues.
Framing for the soffits and ceilings on the second floor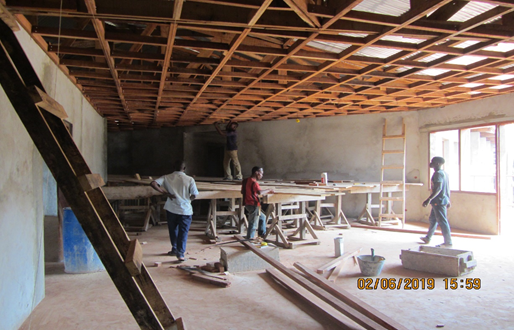 The kitchen space doubled in size and a pass-thru was created between the kitchen and the dining room. A design for the kitchen was completed and approved. Funds from a church were given to outfit the kitchen.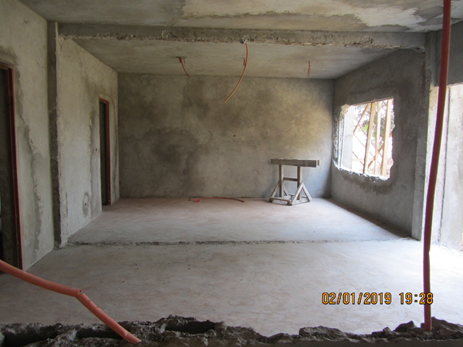 First floor grilles were installed.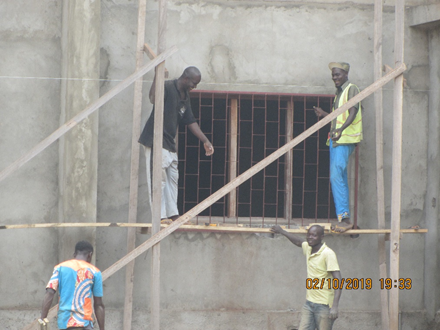 Bob writes, " In my opinion, our presence in Bangui during January and February were quite productive. Thank you for giving Kathy and me the opportunity to represent Mtelo Ministries at FATEB. We were blessed by our time there and I believe that God is moving in Central African Republic and Mtelo Ministries is privileged to be able to come along-side. "